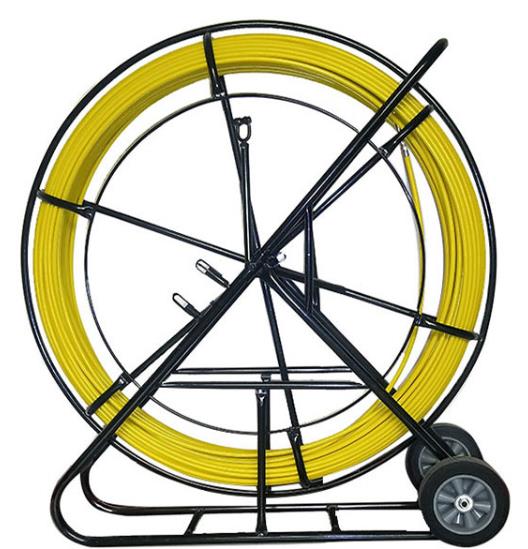 Fiberglass duct rodder
Uses : suitable for tube optical cable installation in power communication industry .
·component :fiberglass duct rodder is composed of rodder and small wheel .
There are nylon guide tip and nylon shackle for fiberglass duct rodder with terminal
end threaded 12mm . the standard length of roller guide tip is 100m.
·feature :rodder adopt FRP molding core material . the external cover with
special engineering plastics. Smooth and high-strength .
Fiberglass duct rodder adopt Φ416mm roller guide tip. the length is from 50m-400m. Note :please note in contract if need other length .
The following attachment supplied accessories for duct rodder
Order number

Spec

Feature

Use

21425

ZT25Cone-shaped guide tip

Cone-shaped tip Φ25

Guide rodder through duct ,the tip of model Z25 with hole ,apply to pullback connect pulling rope .

21426

ZT40Cone-shaped guide tip

Cone-shaped tip Φ40

21427

DXL60 guide roller

CircumcircleΦ60

Guide rodder through swerve and level end of duct .

21428

NC mud basket

Close valveΦ60

To clean mud and other small thing

21429

XZM12N swivel joint

Out diameter Φ 25

Connect the rodder